Deaf ArtsCraftsy
Nature of Business: Retail/gifts
Areas of Impact: Provision of skill development
Deaf ArtsCraftsy
http://www.facebook.com/DeafArtsCraftsySG
About Us
Deaf ArtsCraftsy is run by a Deaf Craft Entrepreneur, Mimi Ng who is passionate about Arts and Crafts. Its vision is to be an advocate for the Deaf Artists and provide a sustainable income for its network of craftsmen.

1) to empower the Deaf and Hard of Hearing by equipping them with craft skills so that they can sustain themselves financially, develop self-esteem and gain confidence in coping with life's challenges;

2) to create avenues for Deaf and Hard of Hearing to sell their crafts to enable them to be independent;

3) to raise awareness of the Deaf community through integrating the Singapore Sign Language (SgSL), which is the spoken language of Deaf community, with crafts/art by the Deaf and Hard of Hearing.
Products & Services
Our products and services include the following:

1) Handcrafts made by the Deaf such as customised clay works, clay magnets, and fabric animals;

2) Painting and Artworks by Deaf such as postcards, bookmarks and notebook;

3) Crafts workshop conducted by the Deaf for corporations / schools and hearing people.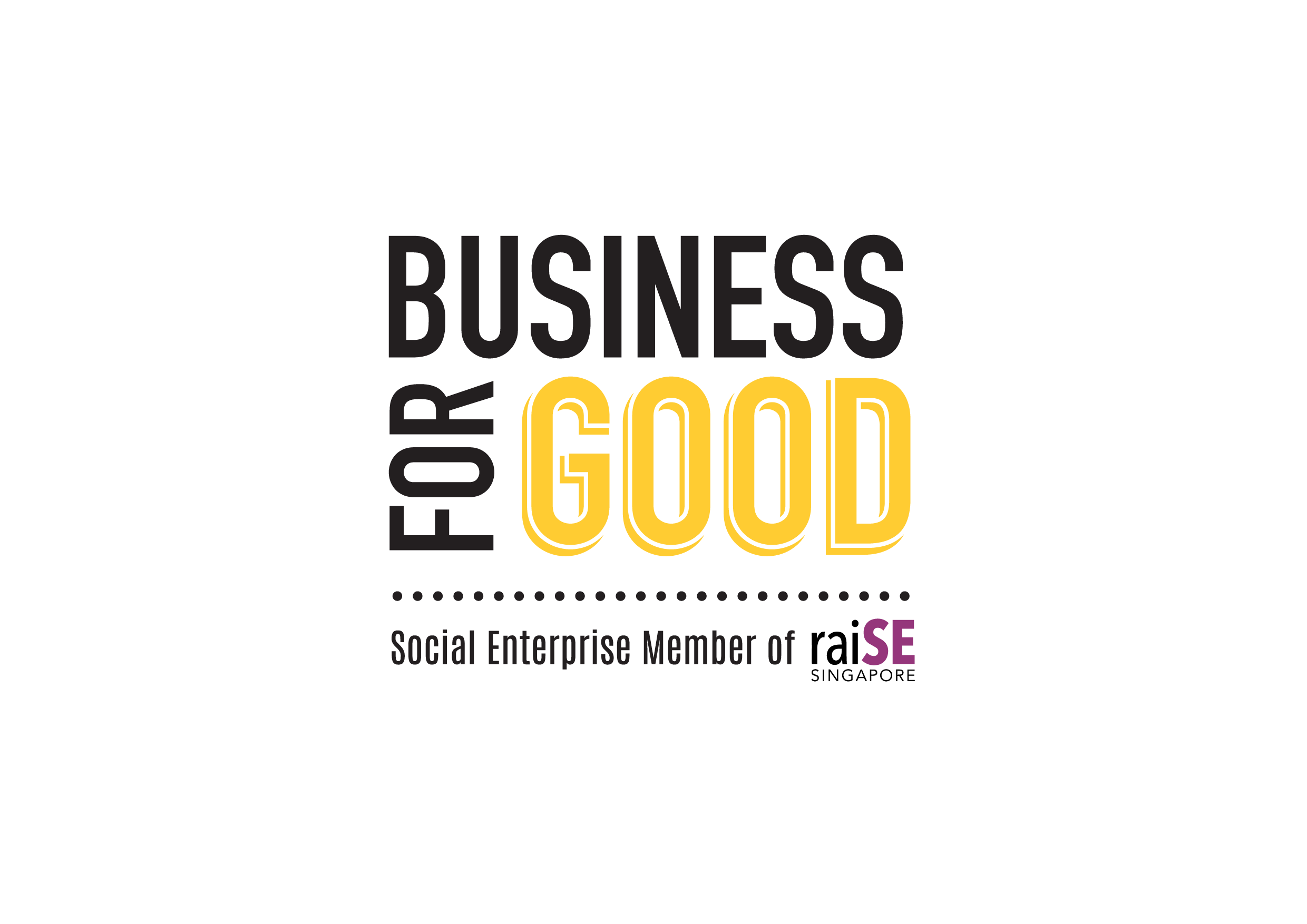 The BusinessForGood logo was created as a means of recognising and acknowledging that our social enterprise members are businesses that achieve social impact alongside sustainable financial return. More importantly, it helps the public to identify raiSE's social enterprise members.