inwardBOUND
Nature of Business: Education & Training
Areas of Impact: Provision of employment opportunities
inwardBOUND
www.inwardbound.com.sg
About Us
inwardBOUND is a social enterprise that empowers youths and adults to become change-makers in society. Through the spirit of activism and advocacy, these change-makers use the power of dialogue and storytelling to explore current day and emerging social issues within marginalised communities. Schools and corporate entities participate in our programmes which are linked to NPOs and other organisations that provide support to marginalised individuals. Through our intensive engagement process, we actively create a generation of confident youths who advocate for social causes that they care about.

inwardBOUND has worked with many organisations such as the Singapore Kindness Movement and Singapore Discovery Centre, to bring Assembly Shows to schools to talk about cyber-wellness, racism, xenophobia and mental wellness. Thus far, we have reached more than 100,000 youths and children in Singapore. inwardBOUND has also provided workshops in collaboration with organisations such as the National Library Board, to bring storytelling sessions to special needs children. In 2022, we conducted 30 sessions at 15 special needs schools, to more than 500 special needs students. For corporate workshops, inwardBOUND has worked with various companies and schools such as Queenstown Primary School, to equip teachers with Forum Theatre tools, to be able to form effective dialogues with their students.

The inwardBOUND organisation prides itself on being at the forefront of social education for youths and adults. Our work culminate into projects for the community, productions that inspire, and hybrid programmes that empower both participants and audiences.
Products & Services
At inwardBOUND, we have 3 facets that champion our mantra of "Transformation through Drama"- Social Education, Commissioned Work, & re:ACT: a Social Advocacy Festival.

Our Education arm creates original programmes for Education & Literacy. Through the use of different art forms, our programmes covers curriculum subjects such as English, Literature, and Character & Citizenship Education. Our programmes place heavy emphasis on 21st Century Competency Skills, and the importance of Social-Emotional Learning. Our programmes serve as alternative pedagogies of teaching and learning curriculum, as we believe that the arts provide active processes that are practical, immediate and engage the emotions as well as intellect. We also provide co-curricular activities, where we embody Arts & Culture by aiming for aesthetic excellence in our youth performances. Our performances consistently addresses social issues such as gender inequality, elderly care, and income inequality. Our students, through the guidance of our experienced trainers, present these pieces as retelling of these issues through their eyes.

For our Commissioned Works, we partner charities such as The Singapore Kindness Movement & The Singapore Red Cross Society to impart life skills to our students. We tailor our interactive Assembly Shows to spread awareness and change mindsets amongst youth. Our Commissioned Work also includes musicals crafted with a touch of humanity. With over 20 musicals under our belt, our students have performed at esteemed venues such as the Victoria Theatre and the Esplanade. Our most recent commissioned project was with the National Library Board to bring interactive storytelling sessions and craft workshops to various special needs schools in Singapore.

re:ACT, our Social Advocacy festival, is a performance platform for youths aged 12-18. re:ACT aims to promote active citizenry and participation in schools, communities and nation-building. Participants will prepare, perform and participate in a series of performances on key issues and challenges in today's world. re:ACT has partnered with 6 charities over 5 years to train youths as charity ambassadors.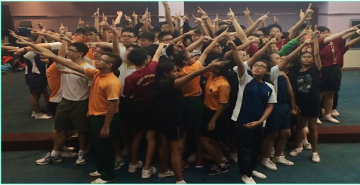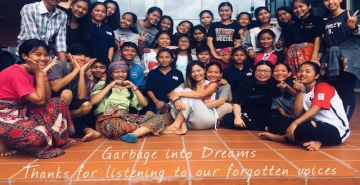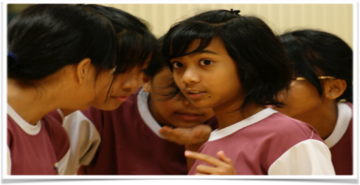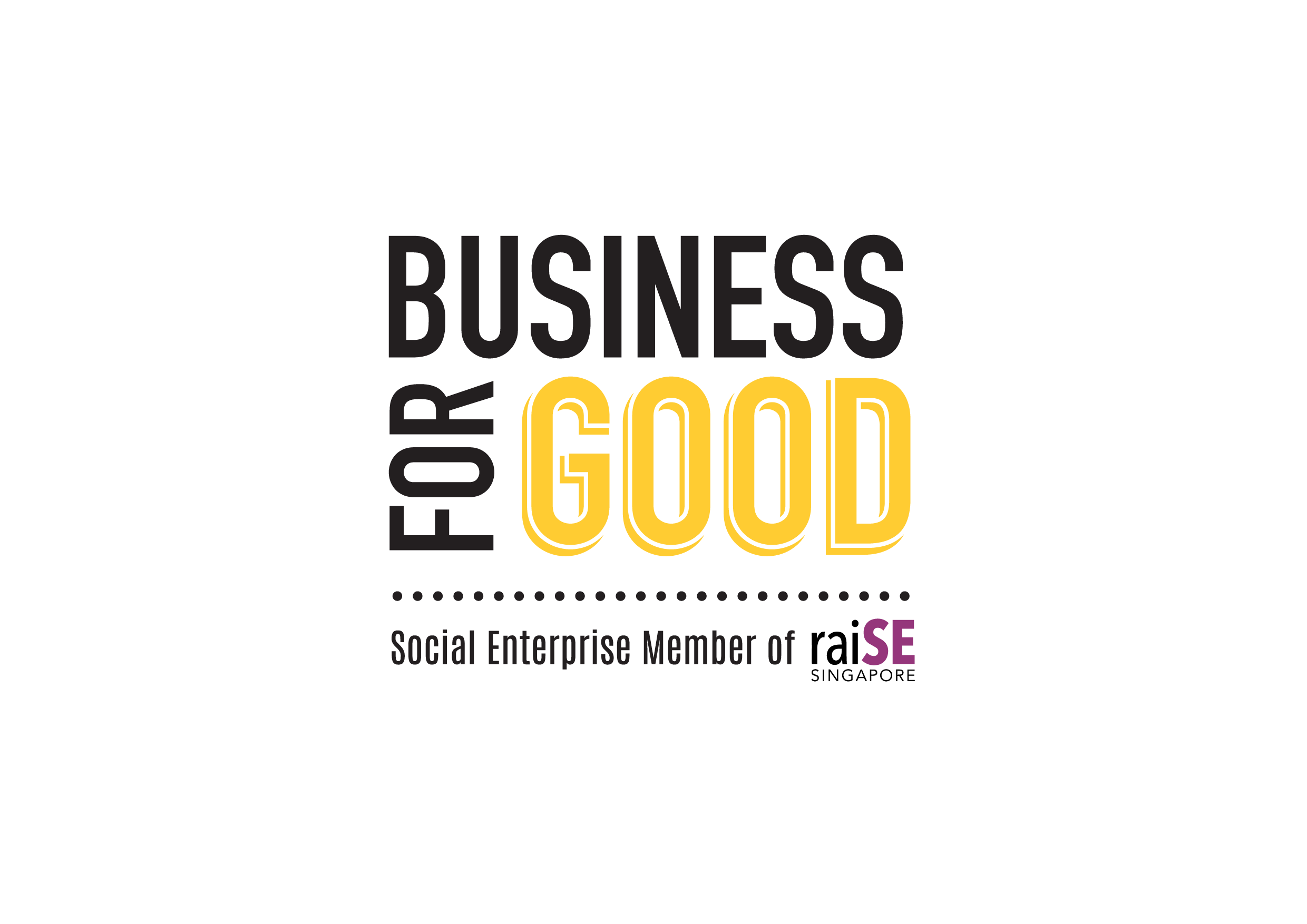 The BusinessForGood logo was created as a means of recognising and acknowledging that our social enterprise members are businesses that achieve social impact alongside sustainable financial return. More importantly, it helps the public to identify raiSE's social enterprise members.