Green Nudge
Nature of Business: Energy, Water & Waste Management
Areas of Impact: Others
Green Nudge
www.greennudge.sg
About Us
Green Nudge is a social enterprise that supports businesses and communities to achieve a low carbon, zero waste outcome. We do this through the provision of activities (educational coastal cleanups, workshops and learning journeys), outreach (talks, dialogues, booth setup), as well as sustainability consulting (for functions and mass events). In doing so, we hope to create a normative shift in the way we create and deal with waste in Singapore.

We believe that lasting environmental impact is achieved collectively and organically. By encouraging sustainable behaviour by helping organisations to adopt and inculcate green practices and behaviour; and drive collaboration among like-minded stakeholders, we want to accelerate the change towards a future where green is the norm.

If you are interested to be part of the ecosystem of change makers, we invite you to find out more on our website www.greennudge.sg as well a Facebook and Instagram profiles (@greennudgesg)!
Products & Services
We help to organise cleanups for corporates and communities and specialise in ensuring that cleanups for larger groups of individuals (30 and above) are done in an effective and sustainable manner. We also provide rental of cleanup toolkits for smaller groups of 5 to carry their own cleanups around the island.

In addition, we offer thematic workshops that incorporate both educational and hands-on components to invite participants to learn, do and share their experiences with others. Themes range from plastic waste, fabric waste as well as composting which are suitable for corporates as well as community sessions.

To share more about what we do, we also offer talks for corporates and schools, including 1 hour lunch time talks; to dialogues and being on panels. We share a wide range of topics from the waste landscape in Singapore to personal experiences in the social enterprise sector.

Lastly, we enable systemic change by working with companies to create more sustainable events where event organisers or organisations reduce the amount of waste generated, thereby enjoy cost savings. By proactively incorporating green initiatives into their event, organisations can also adopt sustainable practices and meet reporting requirements by integrating sustainability information as well as brand themselves in a green and eco-conscious manner.

Find out more about what we do and our list of offerings at www.greennudge.sg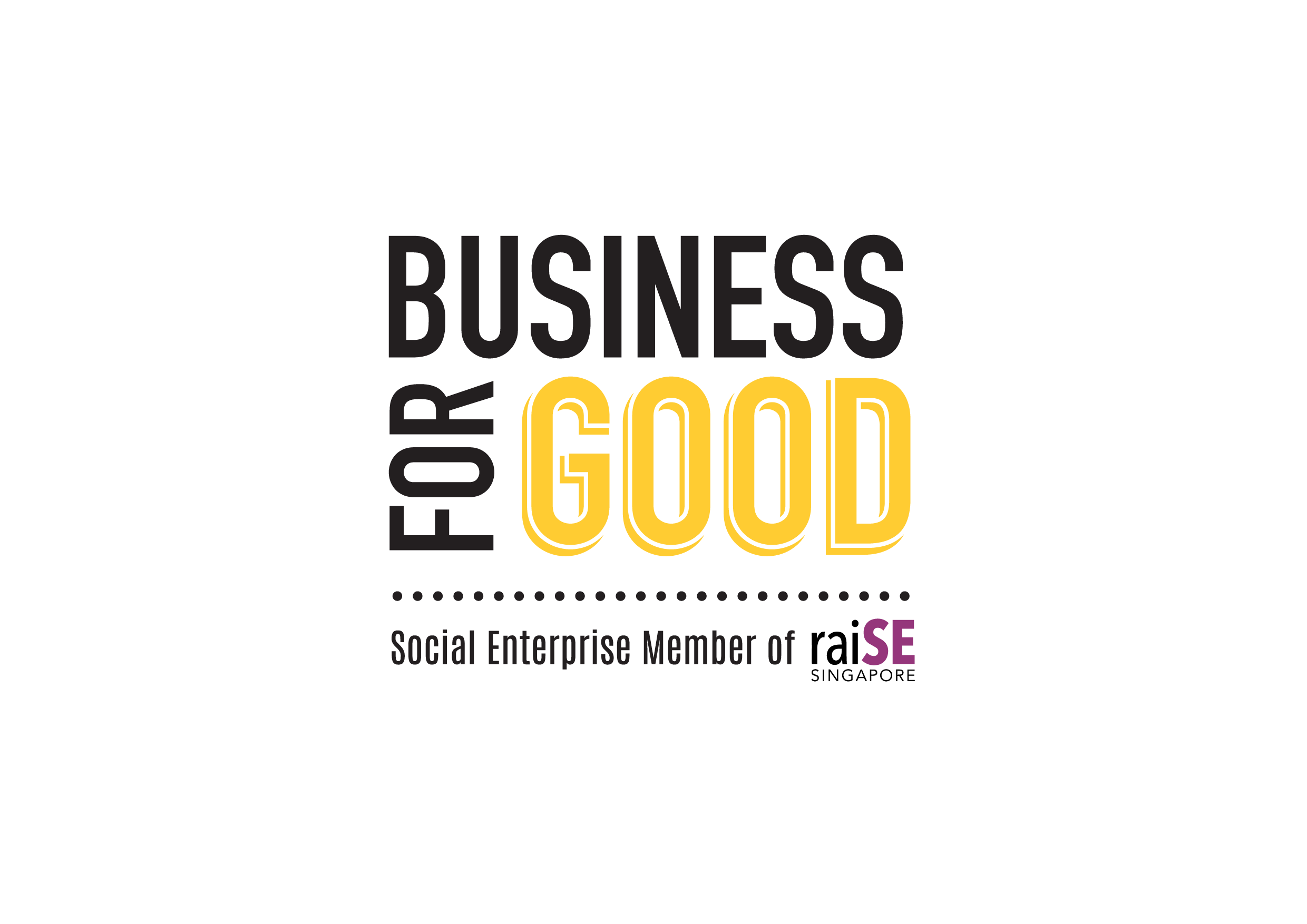 The BusinessForGood logo was created as a means of recognising and acknowledging that our social enterprise members are businesses that achieve social impact alongside sustainable financial return. More importantly, it helps the public to identify raiSE's social enterprise members.