Insect Feed Technologies
Nature of Business: Agriculture & Animal Husbandry
Areas of Impact: Provision of basic human needs (e.g. housing, transport, food)
Insect Feed Technologies
www.insectfeedtechnologies.com
About Us
Insect Feed Technologies (IFT) is an insect farming company that farms the Black Soldier Fly as a sustainable source of nutrition for the animal feed industry. The process starts by feeding locally sourced food waste to insethe cts. The larvae fed on food waste turn into a harvestable block of insect protein for animals.

The company is currently focused on optimizing nutrition for the aqua feed sector and develops proprietary processing techniques for each phase of the Black Soldier Fly's development. The goal is to produce a consistently high-quality product at an affordable price for animal feed producers, contributing to 21st century food security challenges without charging a premium for sustainability.
Products & Services
The company currently retails the Dried Black Soldier Fly Larvae as a highly nutritious source of feed pets and Organic Fertiliser produced from Black Soldier Fly that promotes fruiting and plant growth. We currently retail on Shopee as well with various distributors.

The company also provides educational tours and workshops to the public, corporate and schools.

The main business of the company is on the sale of protein and essential nutrients to feed producers for animal feed production.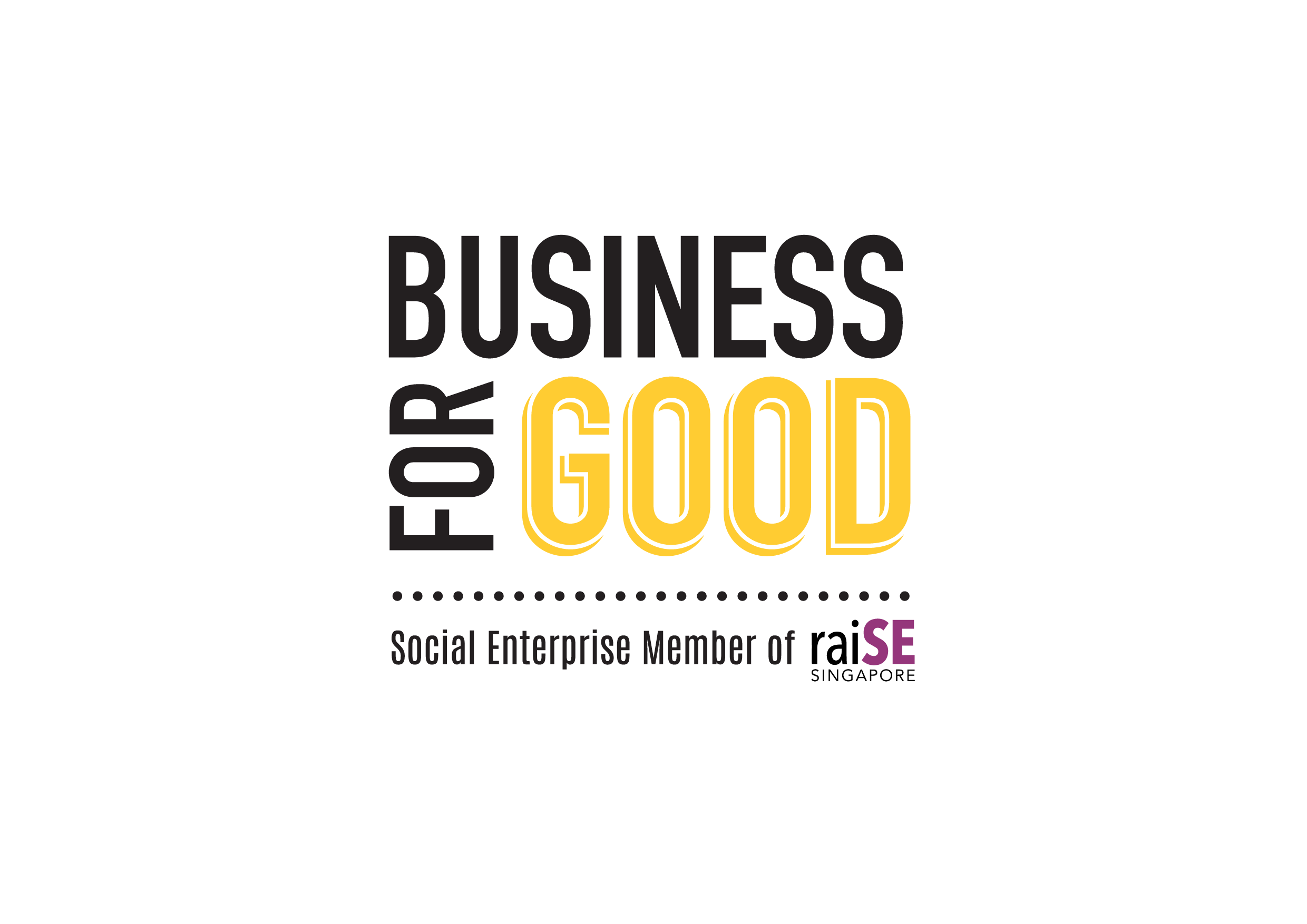 The BusinessForGood logo was created as a means of recognising and acknowledging that our social enterprise members are businesses that achieve social impact alongside sustainable financial return. More importantly, it helps the public to identify raiSE's social enterprise members.