DAY ONE
Nature of Business: Professional Services
Areas of Impact: Provision of skill development
DAY ONE
www.dayone.com.sg
About Us
I am a Human Resource Advisor, supporting my growth-orientated clients in human resource advisory and consultancy, work pass application, career progression design and job placement.

My clients leverage on my experience and endless curiosity with all things manpower related in Singapore. With over 15 years of HR experience, the value I have created has changed the course of many a company's destiny.

Day One was founded to expand upon the services offered to my clients, allowing them to focus on the things that matter, like increasing revenue.

Day One was established upon the philosophy that anything worth doing is worth overdoing. No serious business can possibly grow and scale productively without solid Human Resource management. It's imperative to get it right on day one. With Day One, you'll do just that.

I get immense satisfaction from solving problems my clients deem impossible. The pride I take in my work is an essential reason my clients love working with me. Once, a client was under pressure to assemble a group of thirty fit and healthy individuals to engage in a national-level event in a mere fourteen days. The client was blown away by the speed and professionalism demonstrated, and the rest, as they say, is history.

When I am not advising my clients on restructuring their organisation charts or optimising their incentive packages, I can be found appreciating a glass of single malt whisky with friends discussing industry-changing ideas. Even at play, business is never far from my mind.
Products & Services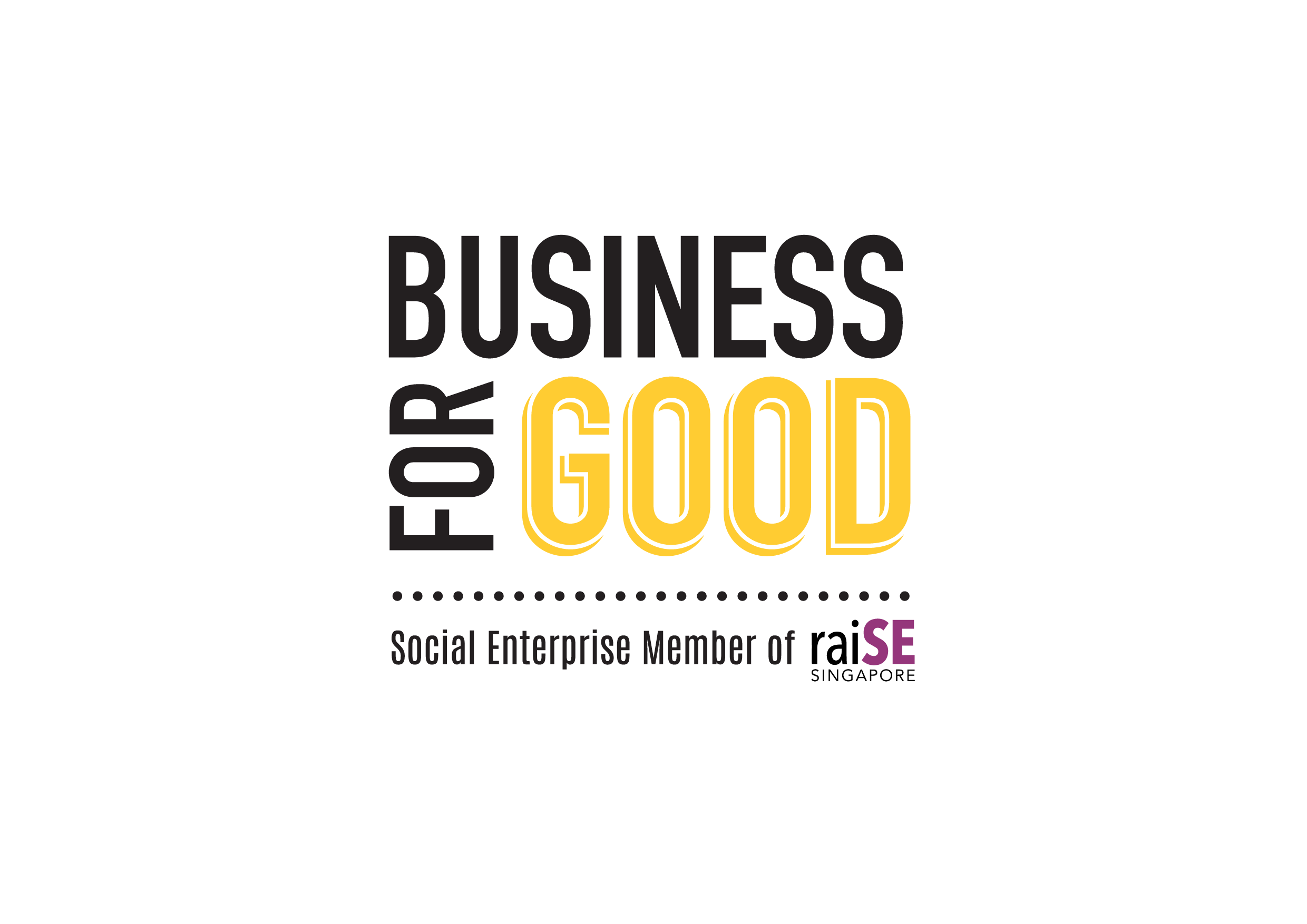 The BusinessForGood logo was created as a means of recognising and acknowledging that our social enterprise members are businesses that achieve social impact alongside sustainable financial return. More importantly, it helps the public to identify raiSE's social enterprise members.