Agritisan
Nature of Business: Agriculture & Animal Husbandry
Areas of Impact: Provision of employment opportunities
Agritisan
www.agritisan.sg
About Us
We are a high-tech urban farming company that specializes in fresh, sustainable, and inclusive vegetable food production for Singapore. Located on the rooftop of the BESCO building at Ubi, they designed a modular system with sizable growing towers that currently grow a variety of vegetables. No pesticides are used and nutrients are supplemented from earthworms to decompose some of the plant materials.
Products & Services
Through our high-yield and self-sustaining vertical farming system, we provide fresh, local-produce pesticide-free vegetables to help the less fortunate in our society (e.g. the unemployed, elderly, people with disabilities). Along with this, we will also provide traineeship and employment for the unemployed and the elderly seeking jobs. With our second business model (Farming as a Service), we hope to see joy of farming among Singapore residents as farming is proven to reduce stress/anxiety level. We also hope to connect neighborhoods to be a friendly community (foster community growth) as well as teach the community about the importance of growing our own food in Singapore.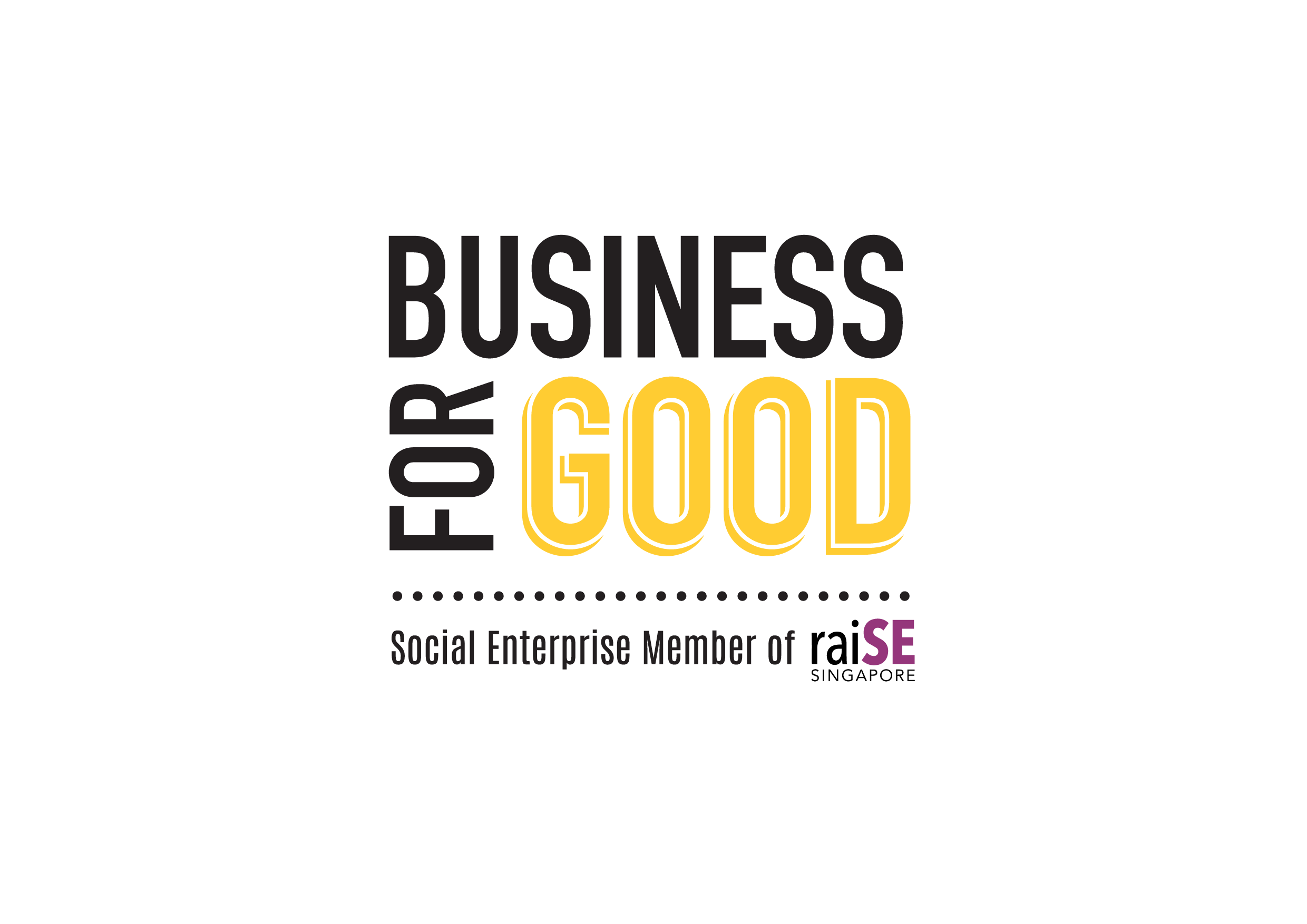 The BusinessForGood logo was created as a means of recognising and acknowledging that our social enterprise members are businesses that achieve social impact alongside sustainable financial return. More importantly, it helps the public to identify raiSE's social enterprise members.