GreenArc
Nature of Business: Finance & Insurance
Areas of Impact: Provision of economic tools and services (e.g. financial access, crowdfunding, ecommerce)
GreenArc
https://www.greenarccapital.com/
About Us
GreenArc Capital is an impact investment firm specialising in alternative lending. With a focus on climate action and financial inclusion, our investments are driven by both social and environmental factors as well as attractive financial returns.

Our proprietary technology platform uses AI tools to scale these impact investments through aggregation and automation, and has a standalone impact module to measure and report social and environmental impact aligned with the UN SDGs. GreenArc Capital has two offices - a six member team in Singapore and a nine member team in Mumbai. GreenArc does not see a strong contender in this space.
Products & Services
GreenArc Capital is an impact investment fintech helping to close the UN SDG financing gap by increasing the flow of institutional capital towards social and environmental investments. We offer investors access to social debt investments with competitive risk adjusted returns, focussing on the sectors of financial inclusion and climate action.

Impact assets have now grown to $5.1 trn assets, and, with the expected wealth transfer of $24trn to the socially conscious millennial generation, sustainable investments are expected to account for 95% of all invested assets by 2030.  To effectively meet the exponential rise in demand for impact investing and direct it towards societal and environmental investment opportunities, a scalable, mission aligned digital platform is needed. This is GreenArc Platform. 
 
GreenArc Platform overcomes many of the hurdles that hinder the flow of institutional capital towards social and environmental aligned investments. Namely, a lack of impact measurement tools or impact washing that leads capital to be directed away from true social investments, limited knowledge of the market opportunity and a lack of scalability. 
Our standalone impact measurement API, which is aligned with the UN SDGs, measures and reports societal and environmental impact associated with each investment, providing impact outcomes, rather than just inputs. GreenArc's impact framework is based on GIIN's IRIS+ metrics and was developed under the guidelines of the Impact Management Project. Our impact audit project, the only one of it's kind, allows fraud detection using anomalies in impact data to prevent impact washing.

In addition, the Platform acts as a marketplace connecting institutional capital with a pipeline of curated impact investment opportunities, acting as a conduit to match the supply and demand of risk, return and social aligned investments. Our tech enabled AI driven data analytics and supervisory credit module provides institutional level due diligence credit assessment, enabling the scale of investment opportunities through aggregation and data science, as well as decreasing operational inefficiencies and their associated costs.

With these unique features which overcome the key barriers preventing more private capital flowing towards social and environmental investments,  we aim to bring the asset class to scale, direct more private capital towards mission aligned investments and help close the UN SDG financing gap.

We have two product lines for the GreenArc Platform as follows: 

- An Impact SaaS product which provides impact measurement and reporting, allocating an ex-ante impact score to investment portfolios.
We currently have three institutional clients using the solution. 

- A financial products marketplace which connects institutional investors with Emerging market impact opportunities. Our flagship product is a $50M social impact debt impact fund in partnership with a $3Bn AUM Singapore family office, aggregating impact focused debt investments across India & SEA through fintech lenders. This fund is aimed at promoting financial inclusion in the region, with GreenArc providing impact measurement and loan origination for the fund.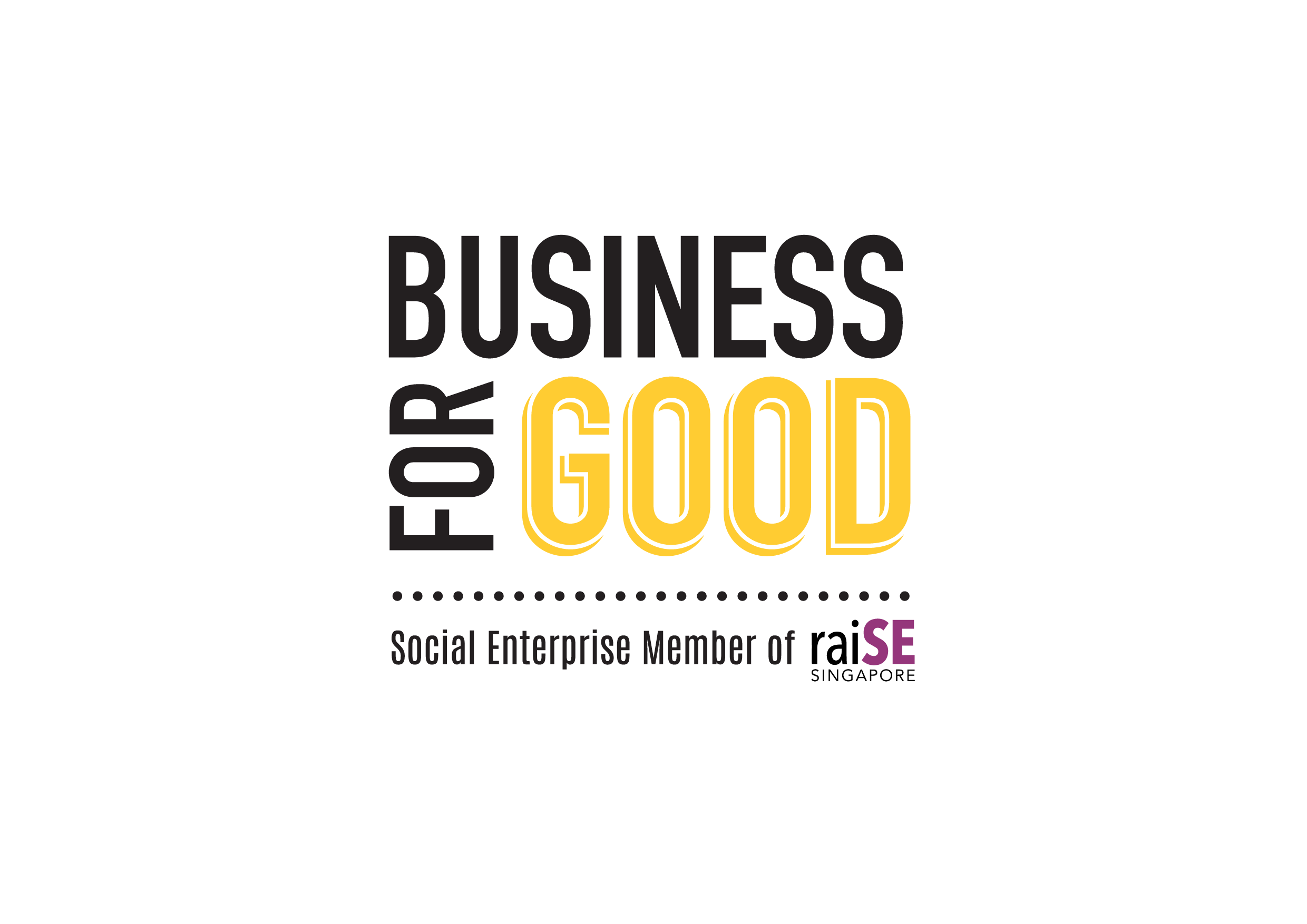 The BusinessForGood logo was created as a means of recognising and acknowledging that our social enterprise members are businesses that achieve social impact alongside sustainable financial return. More importantly, it helps the public to identify raiSE's social enterprise members.