Your Journey with raiSE Starts Here!
As an Individual
If you are an individual or an aspiring social entrepreneur looking to be connected to the SE community, you can join us as an individual member to gain key insights and explore opportunities.
Individual Membership Benefits
Exclusive
Networking
Join us at networking opportunities with partners, corporates, and social enterprise champions during key events and conferences.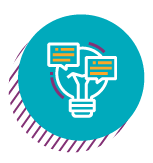 Advisory Services &
Capability Development
Build capabilities by leveraging on customised toolkits for impact measurement, complimentary business service offerings by partner organisations, discounts on training programmes and 1-to-1 advisory services for enterprise development.
Membership Fees
Individual Members
$50 Annual Fee
Membership is confirmed immediately upon completion of payment.
The Social Enterprise Membership Application Process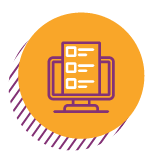 1. Apply Online
Articulate your:
Management Intent – Relevant experiences and expertise of the management team.
Business Model – Feasible business models must generate more than 50% of revenue from trading activities.
Social Impact – Identify target beneficiaries and social gaps to be filled.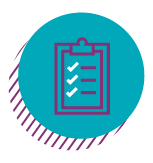 2. Evaluate Social/Business Outcomes
New applicants will be invited for an online interview for us to understand your:
Management Intent – Clear intentions to make social outcomes the core objective of the business.
Business Model – Feasibility and sustainability of the business, demonstrated with concrete plans.
Social Impact – Resource allocation of at least 20% to fulfil social outcomes, measured using raiSE's

Social Value Toolkit

(SVT).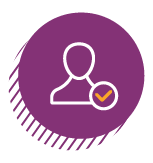 3. Approve Membership
Membership application may take 6-8 weeks for approval including the validation process for your Social Enterprise. You may view our membership terms and conditions here.
Membership is awarded based on the business model and social outcomes achieved.
Members are unified by a collective brand in raising awareness for SEs in Singapore.
Membership status is renewed annually based on the sustainability of business and social achievements.
The Individual Membership Application Process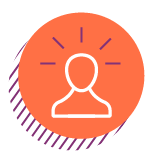 Apply Online – Make Payment of $50

Membership is confirmed immediately upon completion of payment.
Membership Fees
Individual Members
$50 Annual Fee
Provisional/Full Social Enterprise Members
$300 for new Social Enterprise Members;
$100 for yearly renewal (within 6 months from date of expiry)
To assist with raiSE's Social Enterprise membership assessment and evaluation process, Genashtim Innovative Learning has been appointed by raiSE with effect 1 April 2021 for a period of 12 months, to assist with the data collection process and initial assessment on behalf of raiSE.

The final assessment and evaluation will be solely undertaken by raiSE and will remain under our purview to maintain impartiality. Should you have a concern in this regard, kindly contact us at membership@raise.sg to share more.
Membership Assessment Team Profiles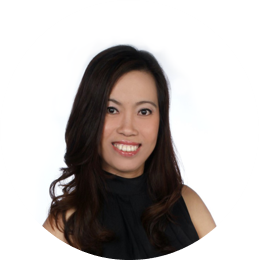 Janie Wong
"For sustainable social benefits, social enterprises apply sound commercial strategies and adopt a robust business roadmap for their continuous growth."

Janie Wong aspires to leverage her business and marketing expertise to support social enterprises to achieve a healthy growth trajectory and translate this success to benefiting a wider community with social needs. She has always championed CSR activities within MNCs and supported NGOs in a volunteering platform. However, Janie believes that social enterprises can deliver in a more sustainable capacity. She hopes to contribute to the growth of Singapore's social enterprise arena, setting the foundation for purposeful businesses for the next generation.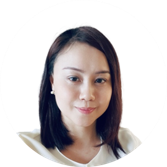 Christina Yeo
"It's great to make a difference and make money while having a positive social impact and growing a business!"

Christina stays rooted to why the Social Enterprise mechanism is effective as these businesses place core importance in addressing social goodness for the people and especially even more so for the community of people who are less privileged or underserved.

Having worked with leading companies who walk the talk in embedding a 'social mission' in their business operations, she sees how these leaders make it happen by empowering people, enabling a sense of purpose, and enabling lives and livelihood. Delivering business with a social impact is the driver to support and sustain our diverse ecosystem socially, economically and environmentally. Thus, we as a global society will all benefit to live better, live safer, and live with purposeful intention throughout every season!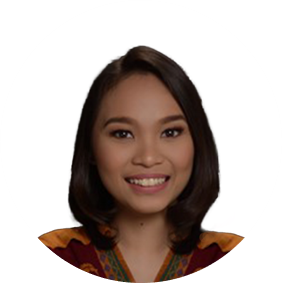 Red Pioquinto
"SEs - an innovative way of building a business by lifting the underserved."

With a background in the behavioural and social sciences, Red had been immersed in the experiences of the marginalized sector. From counselling palliative care patients to listening to the struggles of indigenous communities, and getting involved with research on mental and public health, these experiences have led her to be an advocate for social issues and activism. She believes that with proper systems in place and with the help of social enterprises, gaps towards provided access to the underserved can be filled.