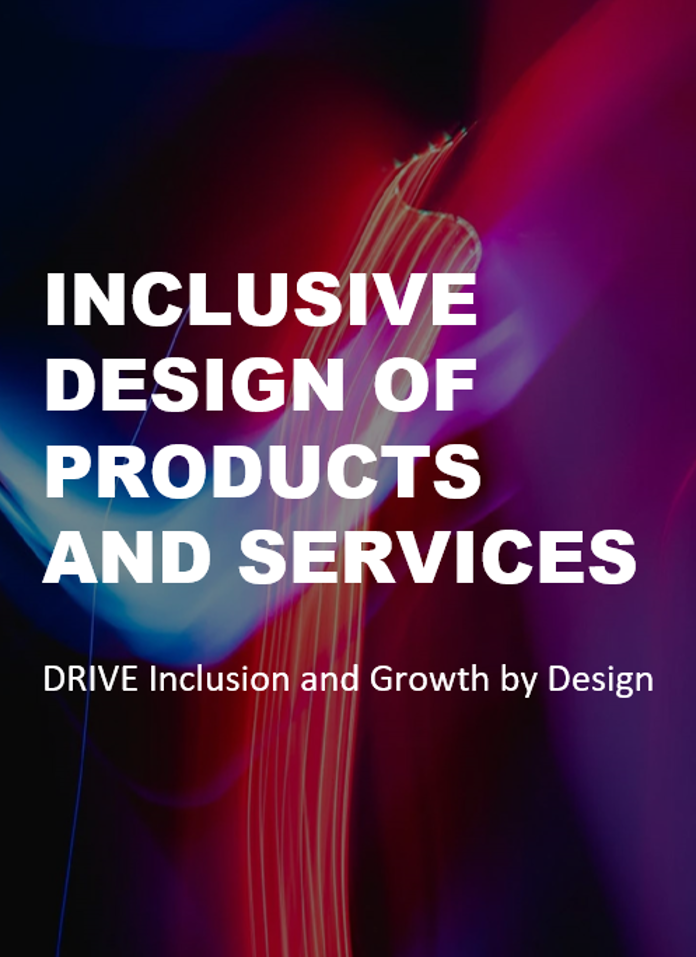 Request Toolkit Now
Inclusive Design for Business Growth Workshop
Inclusive Design of Products and Services DRIVE Toolkit
Enhance your user experience for a diverse audience through inclusive design.
Inclusive design is important for many reasons, but most importantly, it enhances the user experience for a diverse audience. Approximately one billion people, or 15% of the world's population, experience some form of disability. Empathy for a diverse audience is a key component of inclusive design. It helps create an experience where users can feel like they belong, rather than feel excluded.
Are you ready to DRIVE business growth through inclusion by design? The DRIVE toolkit is designed to help you map out opportunities, to re-think and reimagine existing products/services with inclusivity, for a wider audience. The toolkit is structured to facilitate a self-assessment of your business' inclusiveness and to guide you in mapping out a roadmap towards implementation.
This toolkit is only available upon request for now. Want to find out what DRIVE stands for? Request for the toolkit through this form.
You can also sign up for the Inclusive Design for Business Growth Workshop on 3 Nov 2022 here.
You might also be interested in