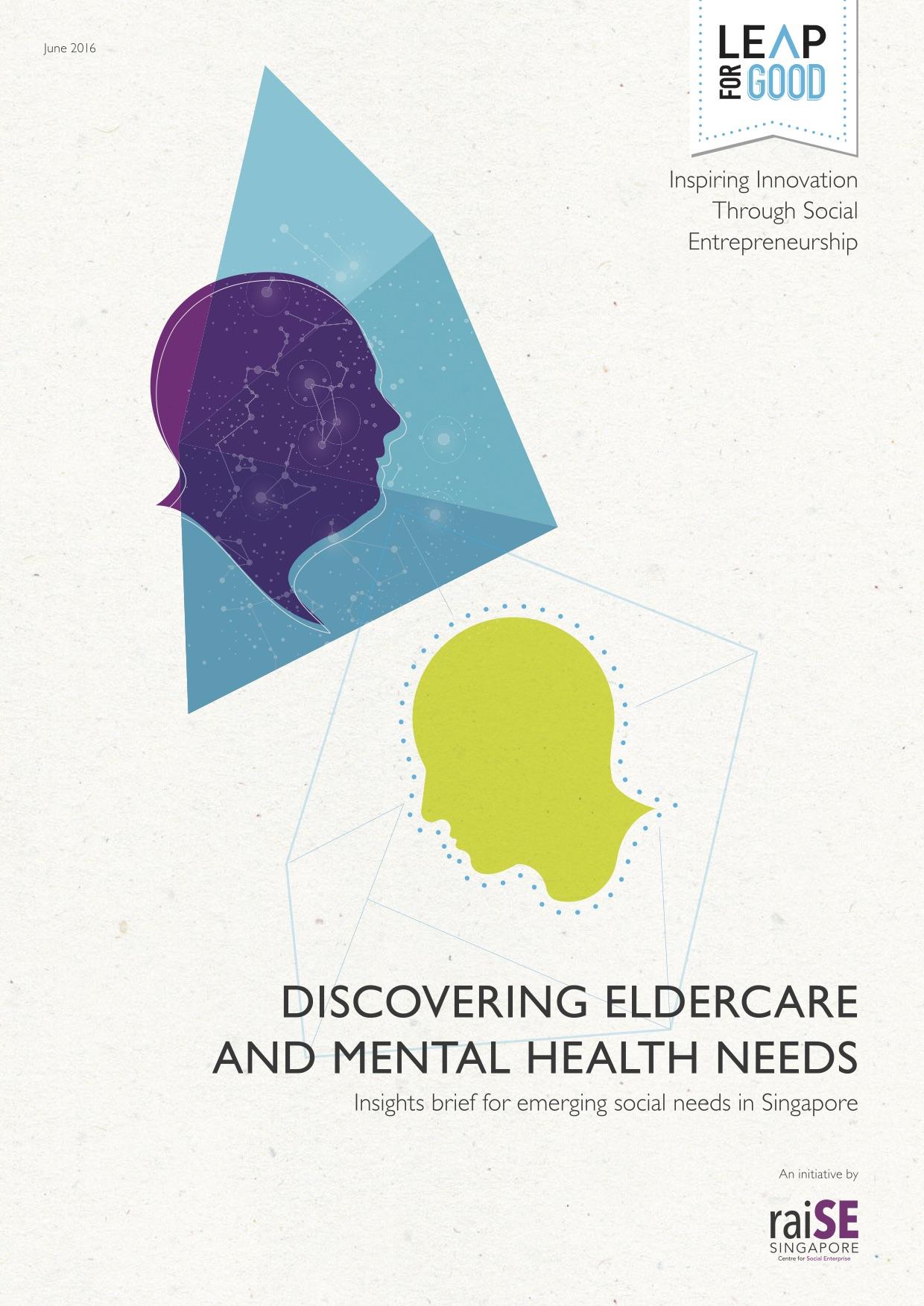 Download Insights Brief
LeapForGood Insights Brief: Eldercare & Mental Health in Singapore
This Insights Brief aims to raise awareness of the needs in the eldercare and mental health in Singapore and provide useful thought starters for participants of LeapForGood, the community and future changemakers.
Theme 1: Elderly persons living alone or with family may require support in their psychological, social and emotional needs. In Eldercare, we rethink what it means to age well and empower elderly persons to live a fullling life in the community.
Theme 2: Mental health is a fundamental and indispensable component of one's health and wellness. It is more than the absence of mental illness. The World Health Organisation (WHO) defines mental health as "a state of well-being in which the individual realises his or her abilities, can cope with the normal stresses of life, can work productively and fruitfully, and is able to make a contribution to his or her community".
You might also be interested in