Intracresco
Nature of Business: Health & Social Services
Areas of Impact: Provision of products and services to improve the mental health & well-being (e.g. address social exclusion)
Intracresco
www.intracresco.com
About Us
Intracresco means inner growth in Latin. We are a Singapore-based social enterprise that promotes mental and emotional wellbeing through subsidized therapy services and social programmes.

Our vision is to connect the world by connecting to ourselves first. We seek to build a ground-up movement for positive change, and an inclusive community committed to personal growth, sustainability and unity.
Products & Services
Our work spans three pillars:

1. Advocacy - In line with our social mission, we work with partners on public talks and initiatives to break the mental health stigma and social taboo against emotional vulnerability, and to promote the importance of emotional regulation. Intracresco is working with a youth team and government agencies to pilot 'Guys, Keep It Real' - a programme that champions mental wellbeing among male youths through gamification and meaningful conversations.

2. Experiences - We work with corporates and organisations to promote emotional wellness in refreshing, tangible and transformative ways. Intracresco has partnered Twitter, CanHOPE, Mental ACT and others to conduct multisensory, radically honest workshops on emotional intelligence and conscious communication for staff and stakeholders. Our goal is to make emotional skills accessible and applicable for all.

We are exploring ways to bring emotional wellness to more people through music, art, movement, food and technology.

3. Therapy & Coaching - We journey with committed men, women, couples and families one-on-one to resolve emotional trauma and relationship issues.

We are also developing a series of cost-effective, digital self-therapy resources to provide emotional health support to more people, especially for individuals who cannot afford one-on-one therapy.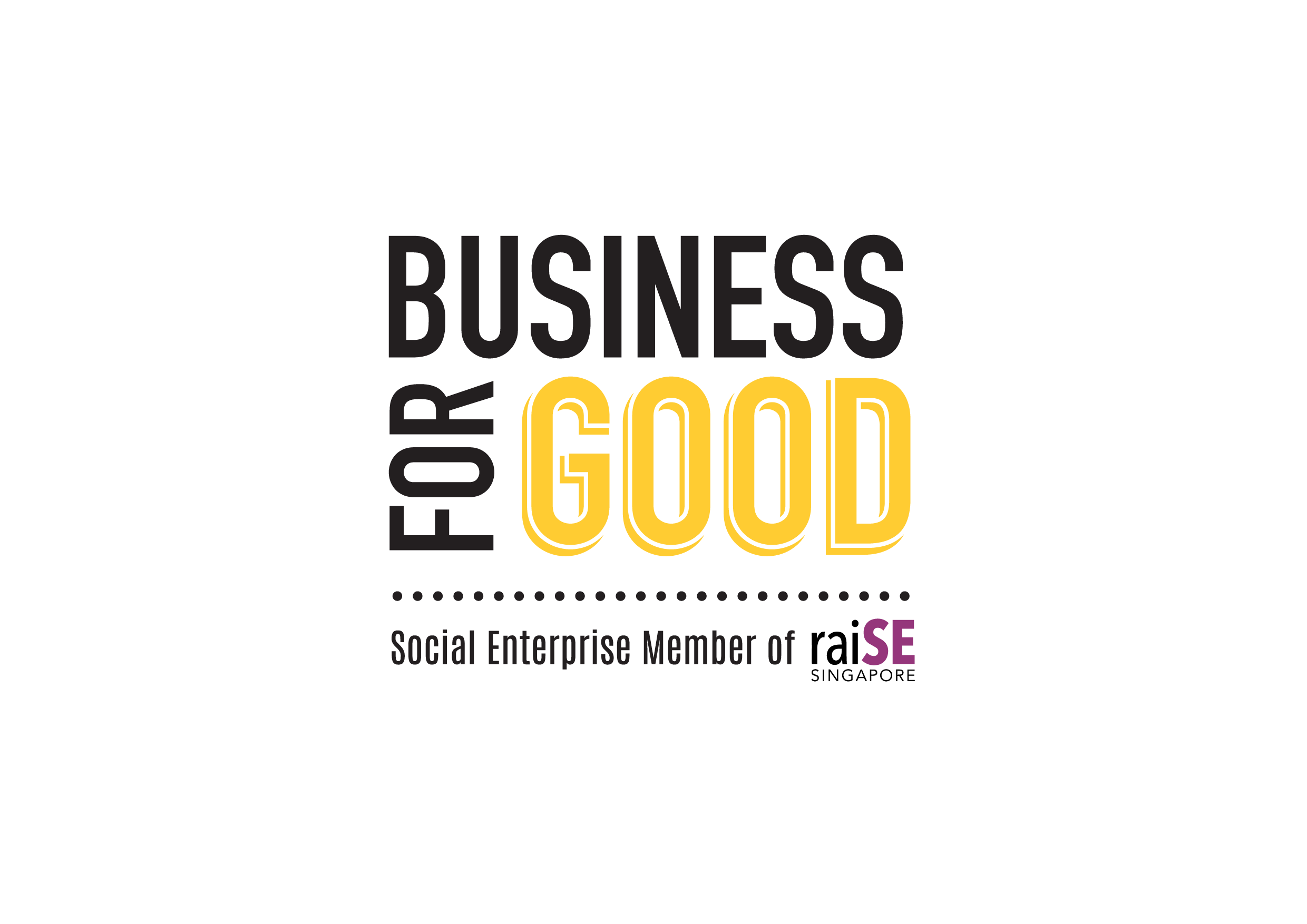 The BusinessForGood logo was created as a means of recognising and acknowledging that our social enterprise members are businesses that achieve social impact alongside sustainable financial return. More importantly, it helps the public to identify raiSE's social enterprise members.