HERD Singapore
Nature of Business: Health & Social Services
Areas of Impact: Provision of products and services to improve the mental health & well-being (e.g. address social exclusion)
HERD Singapore
https://www.herdsingapore.org/
About Us
HERD is a social enterprise in Singapore founded to empower children, youths, adults and seniors through horse-based experiential learning.

Known as Equine-Assisted Intervention (EAI), it is an approach gaining popularity around the world as a way to enhance the psychosocial wellbeing of groups and individuals.

Through ground-activities (non-riding) with the horses, HERD offers beneficiary-centred, horse-led, experiential programmes that are customised to develop or/and strengthen self-discovery, relationship-building skills and mental wellbeing in our clients.
Products & Services
We offer ground-based (non-riding) Equine-Assisted Intervention (EAI) services to both individuals and groups, from children to seniors. Our programmes are curated to meet the individual needs of our beneficiaries.

FOR INDIVIDUALS:
Outcomes: Restore, maintain and/or enhance personal mental health
- Persons seeking to enhance their mental health
- Youth-At-Risk (ie. Special needs, behavioural challenges, etc.)
- Caregivers under stress
- Individuals seeking personal development/enhancement of life skills

FOR GROUPS:
Outcomes: Restore, maintain and/or enhance relationship-building skills
- Families
- Siblings
- Groups seeking to strengthen bonds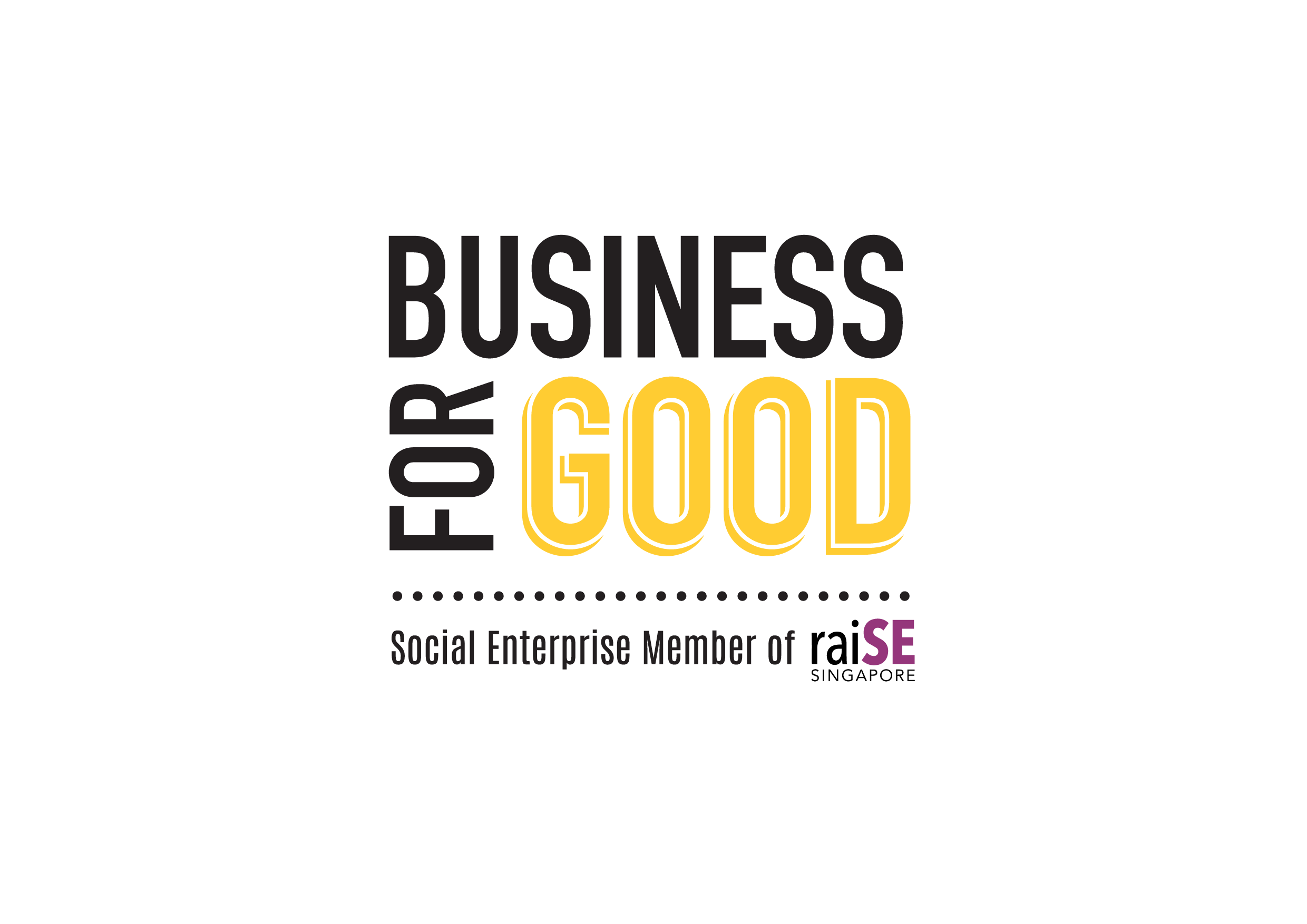 The BusinessForGood logo was created as a means of recognising and acknowledging that our social enterprise members are businesses that achieve social impact alongside sustainable financial return. More importantly, it helps the public to identify raiSE's social enterprise members.