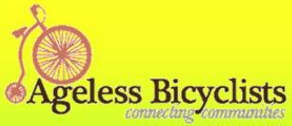 Ageless Bicyclists
Nature of Business: Education & Training
Areas of Impact: Provision of products and services to improve the mental health & well-being (e.g. address social exclusion)
Ageless Bicyclists
http://www.agelessbicyclists.org
About Us
Ageless Bicyclists creates a holistic and inclusive program in unlocking the potential of people with different needs moving on to the mainstream and community integration; to lead independent and fulfilling lives, realizing their dreams and ambitions through transformative bicycling and experience the joys of riding a bicycle through their adult life. The mission of Pedal enAble (cycling with different abilities) is connecting inclusive communities, different abilities, with one passion enhancing the quality of lives through experiential inclusive bicycling.
Products & Services
Ageless Bicyclists (ABL) creates healthy lifestyle programs for silver communities, youths, different needs and family members through recreational, experiential inclsuive cycling,

ABL conducts coaching and training in cycling (Pedal enAble) basic bike mechanic (ABL BikeFIX) with focus on autism; organize events (cycling with different needs together family and community); outreach programs and overseas trip enhancing family/community bonding, intercultural experiences, quality of life and advocating an inclusive community.